Sale!
Season Bundle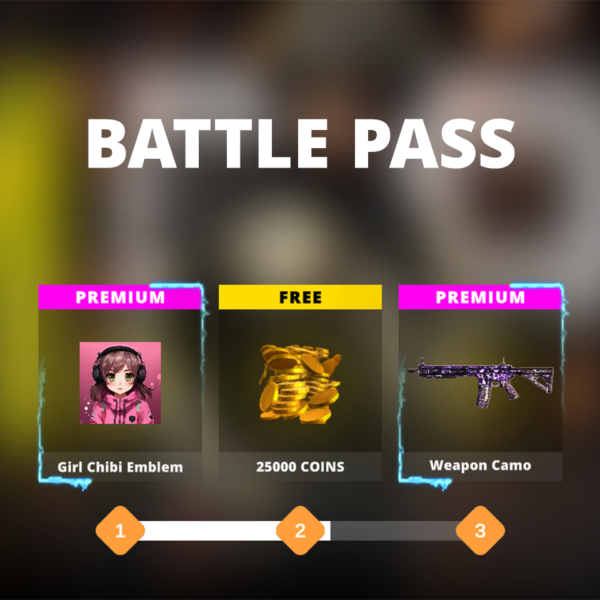 Description
Introducing the Season Bundle – your ultimate ticket to an enriched gaming experience! This fantastic trio combines three vital components: the Competitive Rank System, the Challenges Add-On, and the Battle Pass Feature. It's like a perfect symphony of fun, competition, and rewards, all interconnected through the concept of seasons.
Competitive Rank System: Imagine a boost to your gameplay in specific modes. Picture teams striving for unique ranks that go beyond regular leveling. Your rank evolves after 5 victories, taking into account your win-loss record and overall performance. Now, this is where it gets exciting – your rank progression aligns perfectly with the seasons concept we'll dive into shortly.
Challenges Add-On: Hold onto your seat for a whirlwind of excitement with daily, weekly, and seasonal challenges. Complete these missions to earn in-game currency and exclusive items. What's special about these challenges? They're not just standalone – they tie directly into the bigger season narrative we're about to reveal.
Battle Pass Feature: Get ready for the ultimate pass to gaming rewards! Seasons, inspired by the best in the industry, are at your fingertips. Use the intuitive in-editor panel to design Battle Pass items for the upcoming season. But here's where it all comes together – your Battle Pass works seamlessly with challenge rewards and your rank advancement. Spend in-game currency to zoom through levels, unlocking premium rewards that enhance your gameplay.
But that's not all – we're spicing things up with a rarity system that's currently in the works. This adds an extra layer of customization and excitement to your gaming journey. This bundle is the embodiment of competition, challenges, and rewards, all beautifully united by the ever-evolving seasons concept.
Get ready to take your gaming to new heights with the Season Bundle. It's not just an upgrade; it's a complete transformation of your gaming adventure through seasons. Don't miss out on this incredible opportunity to level up your gameplay!